125 Year National Trust Anniversary
The National Trust are an essential organisation in the UK, helping to preserve the rich heritage and outdoor places we sometimes take for granted. With so much news about climate change, preservation, pollution and ecology, shooting for the National Trust plays a part in my contribution to helping preserve our natural places and our history. I'm thrilled to have one of my images being used as the anniversary cover image, for website, magazine, notebooks and other associated materials.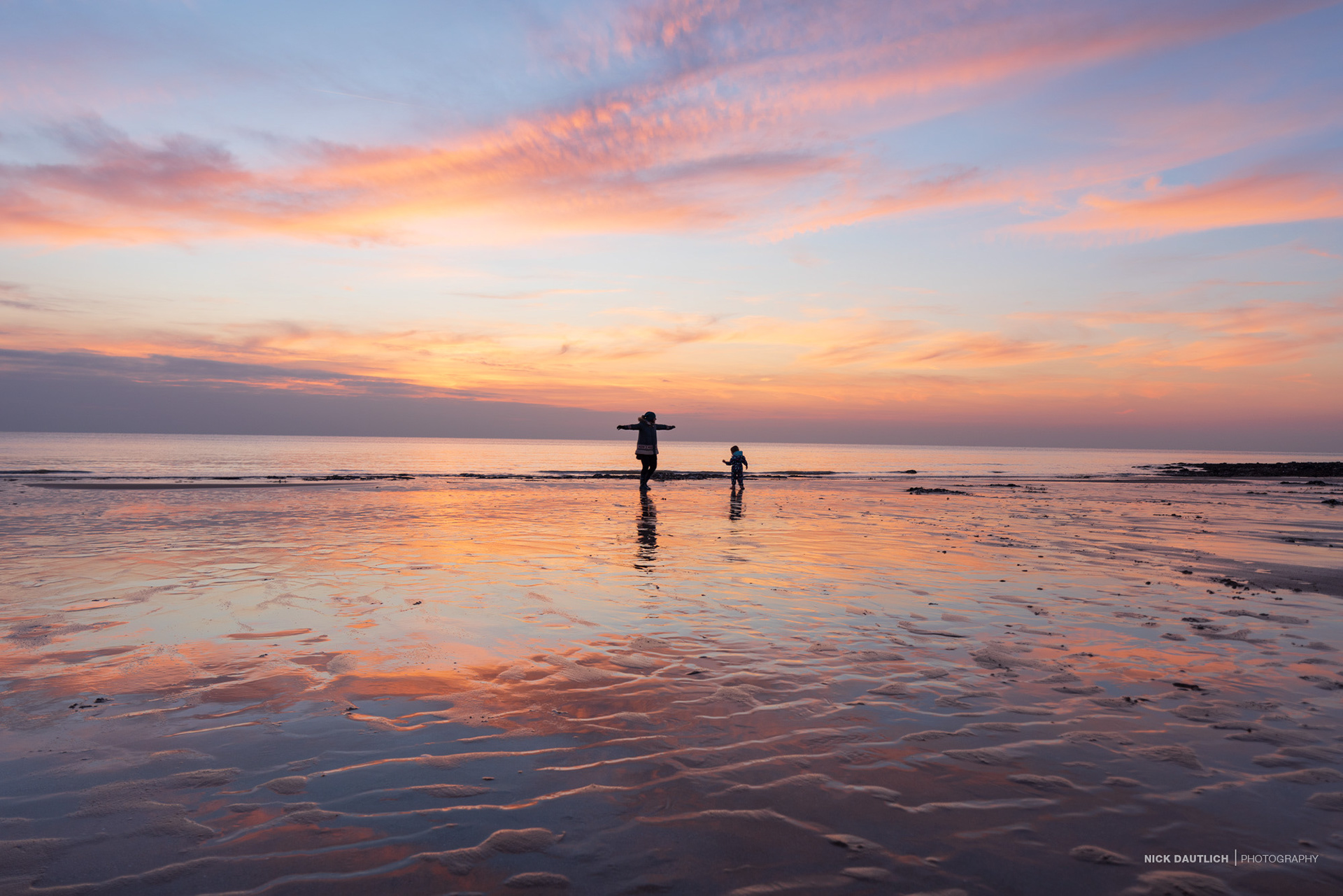 As Europe's largest conservation charity the National Trust look after natural and historic places for the nation to enjoy and visit. I am excited to have my beach image as the homepage for the 125 year anniversary as well as notebooks and other associated marketing materials. 
Visit the
Trust Anniversary page
here. Below are some of the marketing materials produced with my Birling Gap landscape photograph.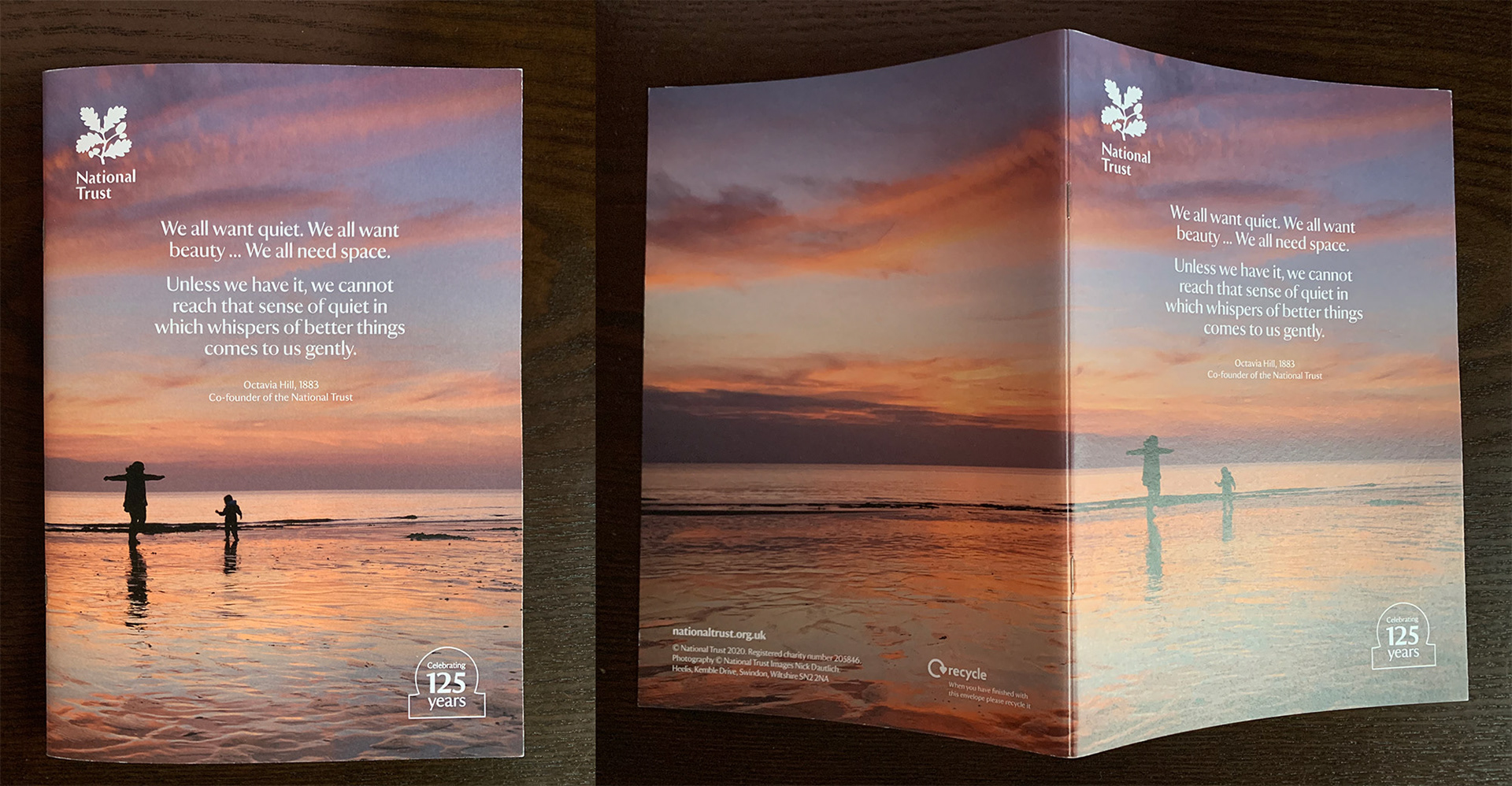 Since 2014 I've been involved as a permit photographer, photographing mainly landscapes, gardens and outdoor scenery which is dear to me. My favourite locations which the National Trust manage include Nymans Gardens, Sheffield Park, Ditchling Beacon and Birling Gap.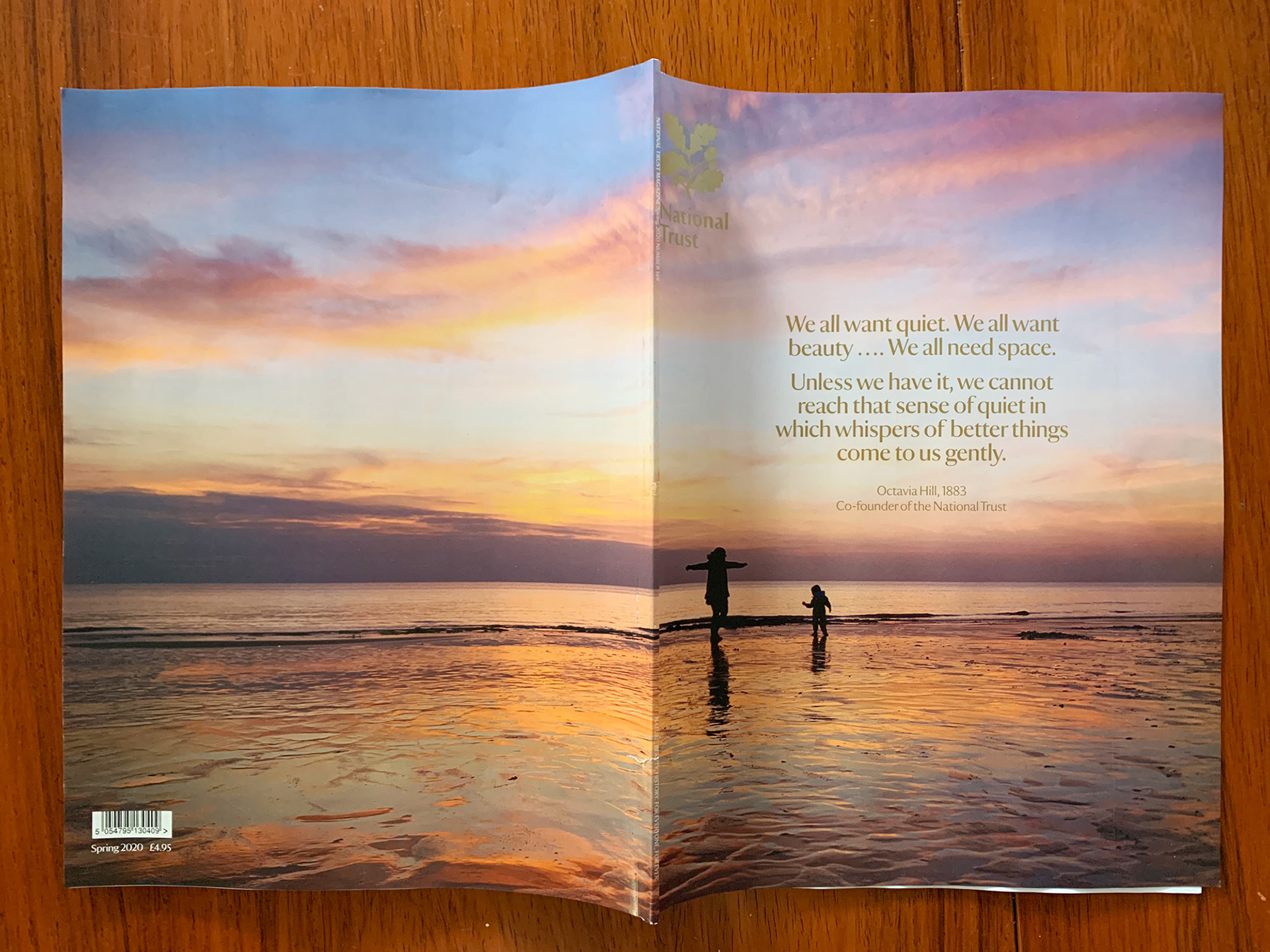 Watch the anniversary video below.
I'm always very happy to have had much of my work used for marketing materials, greetings cards, book covers and in 2020 for the Spring front and back cover for the magazine. It's not only an honour to be able to share my experiences, my love of nature and how important it is for me to gain access to outdoor space, but also to reach a large audience with my photography passion.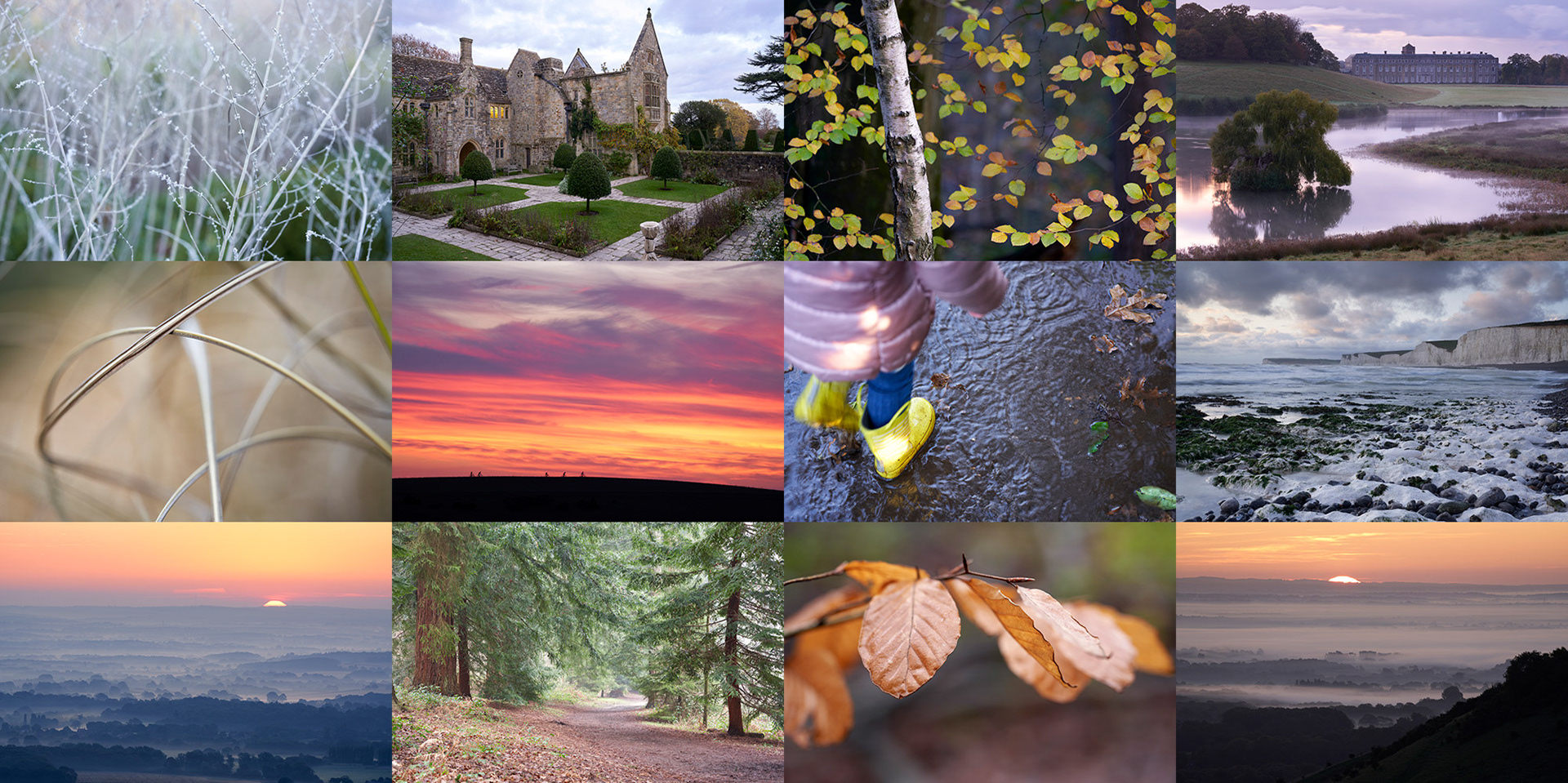 A collection of some of my recent photographs made for the National Trust: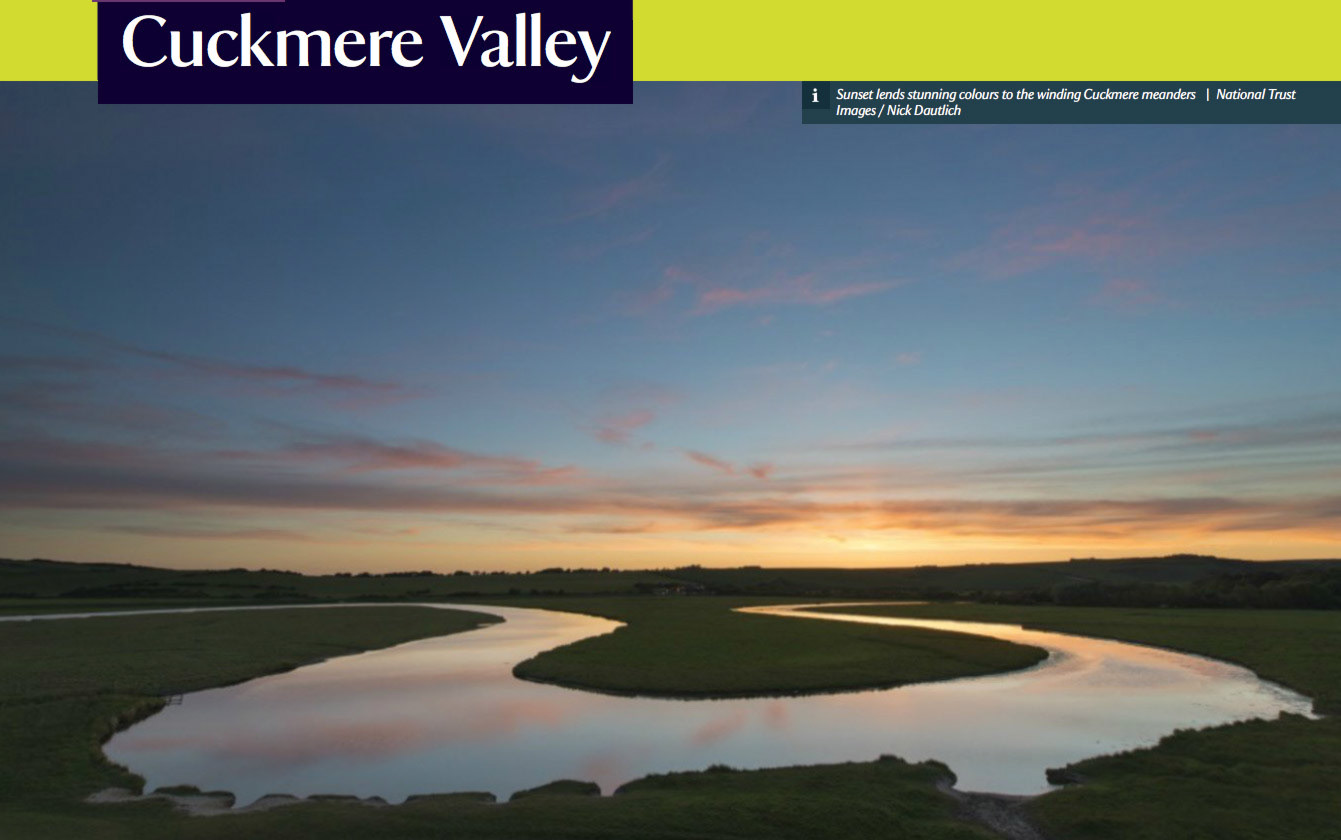 If you are interested in commissioning an image for yourself or your business, or if you would like to purchase any of my fine art prints please
get in touch
and I will be happy to help.